Where players make smart moves



Elevate sports performance using data & AI with the integrated PlayWize Performance Manager. Create, find and score sporting, educational and brand opportunities all over the world.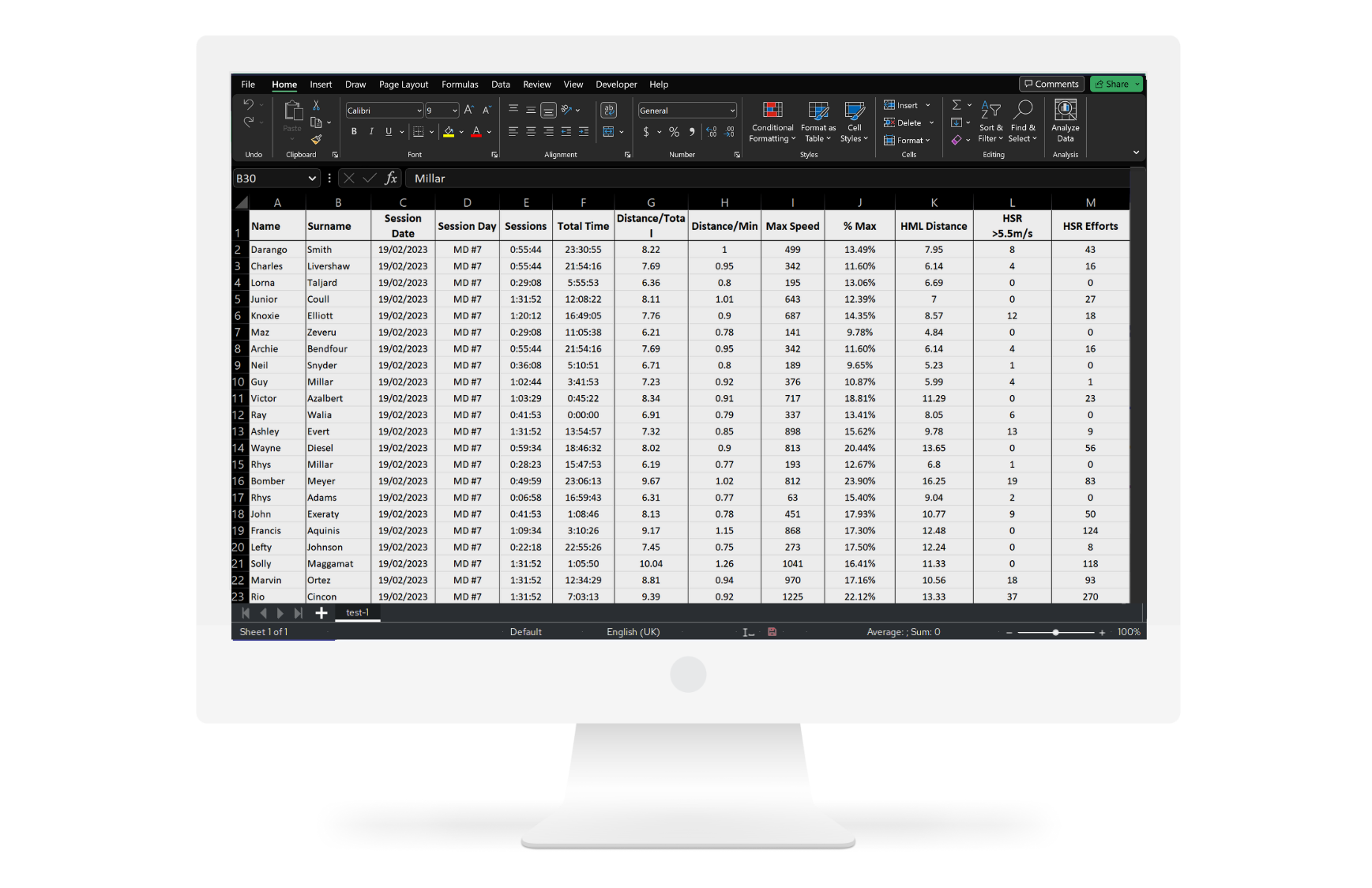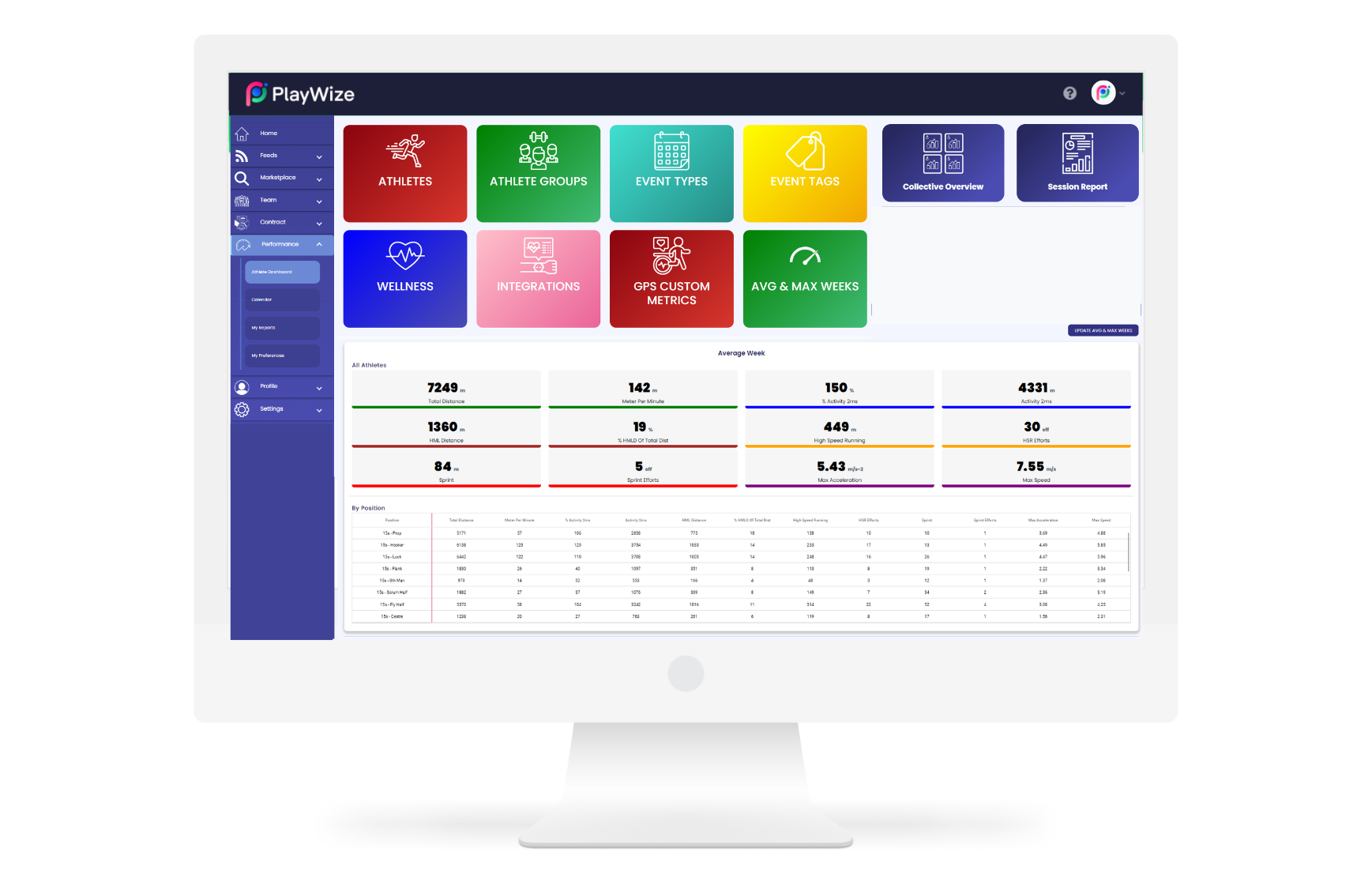 The All New PlayWize Performance Manager
Performance Manager is designed for sports team performance managers, high-performance directors, strength and conditioning coaches, athletic trainers, physiotherapists, data scientists and sports scientists.
Track
Track athlete, team and training data collectively
Automate
Ditch number crunching on Excel & automate processes
Integrate
Seamlessly integrate with third-party data vendors
Forecast
Facilitate data-driven decision making with AI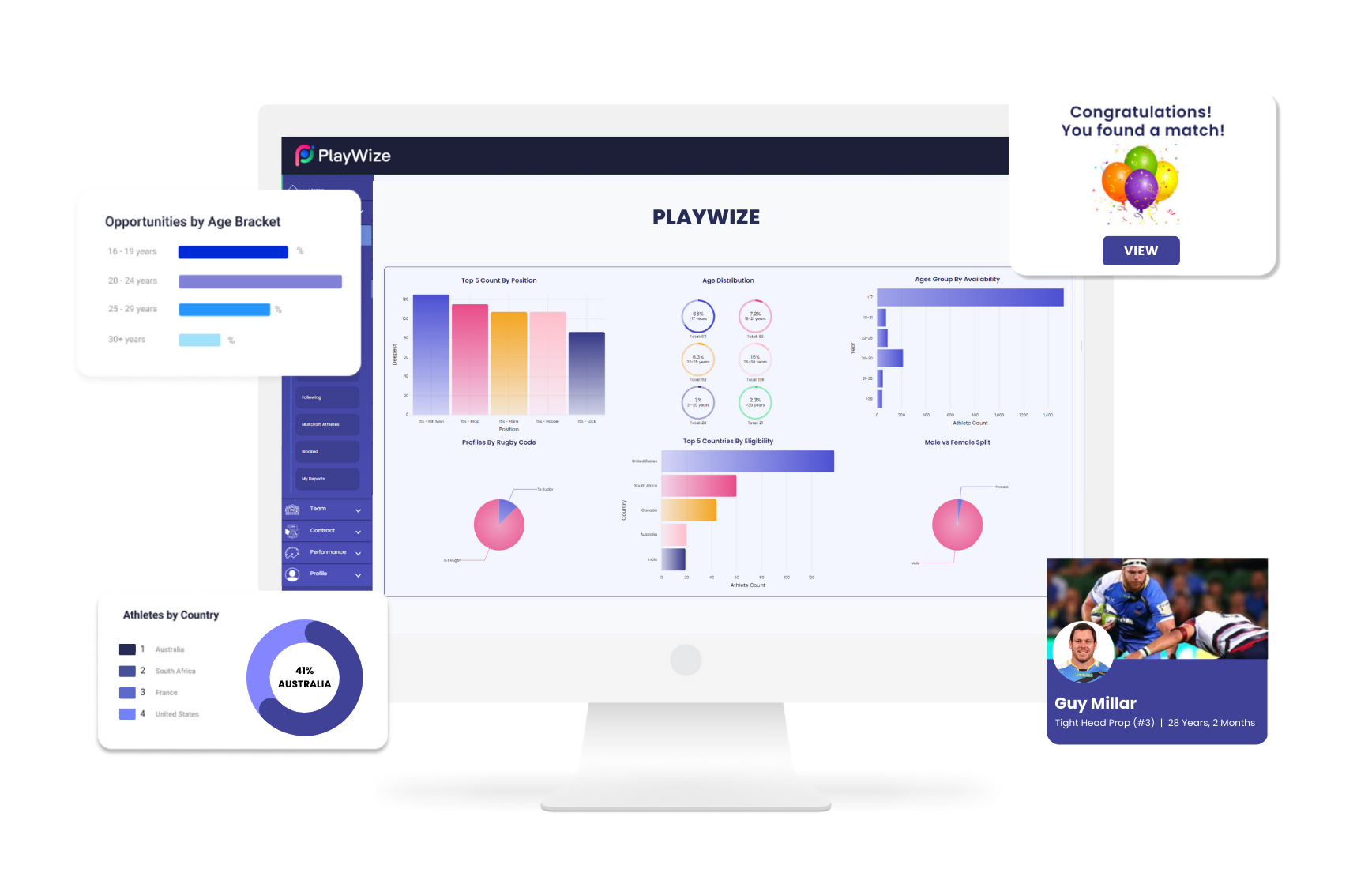 For everyone in the sporting industry
Years of research, a bunch of common sense and some technology nerds later, and we have figured out a digital formula which benefits every player in the industry. Click on a player type below to see PlayWize can help you.
Athletes
From size 6 to 16! Playwize helps athletes from all age groups at all levels at all stages of their careers.
Teams
For teams including pro/semi-pro/amateur team, school, university or academy. 
Increase your digital presence
Whether you're professional or non-professional, with or without an Agent, Athletes and Teams can create a profile for free and join our marketplace, increasing their digital exposure. If you already have an Agent, they are welcome to join too!

Be better. On and off the field
At PlayWize we believe it's important to play smart both on and off the field. Join sporting development academies or search for university scholarships from around the world and get sporting and educational guidance from the best in the business.
Respecting the role of the Agent
We understand the importance of sporting Agents and parents, and that's why we aim to facilitate their role through digital transformation. Agents and parents are included every step of the way, helping Athletes play smarter, not harder.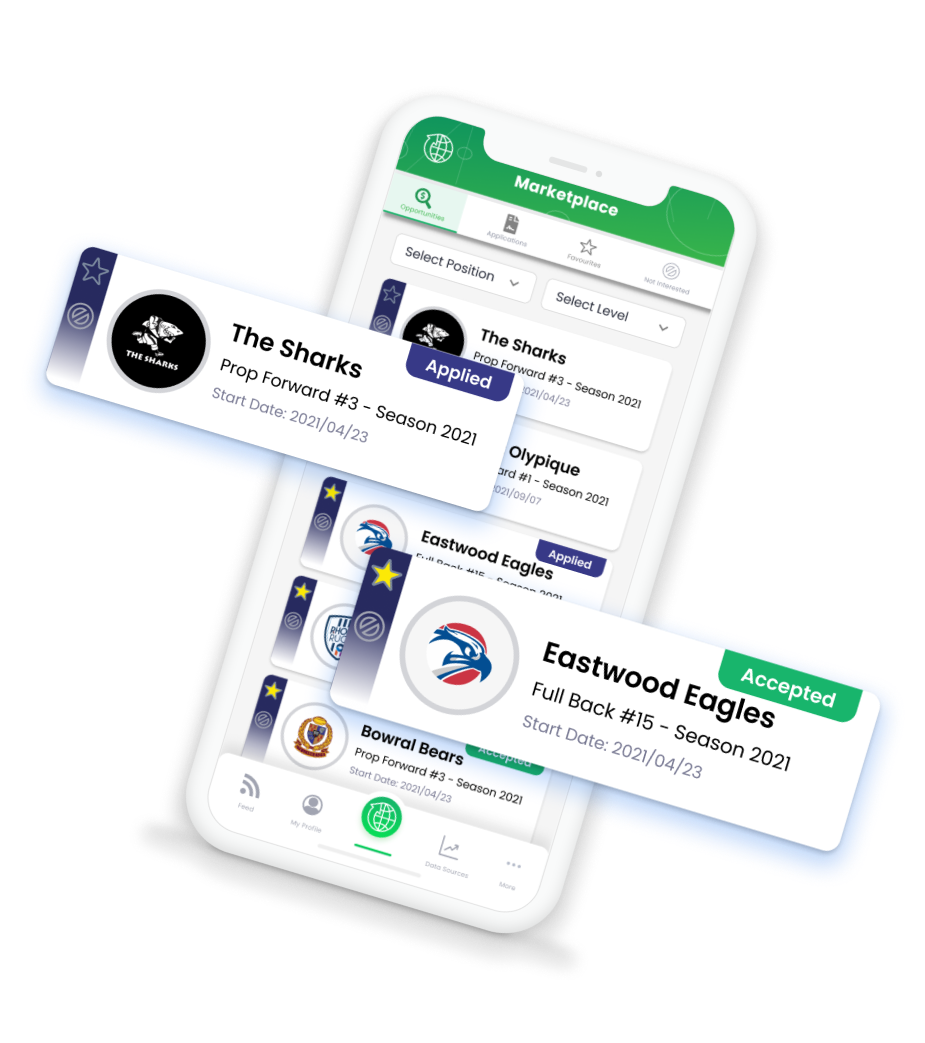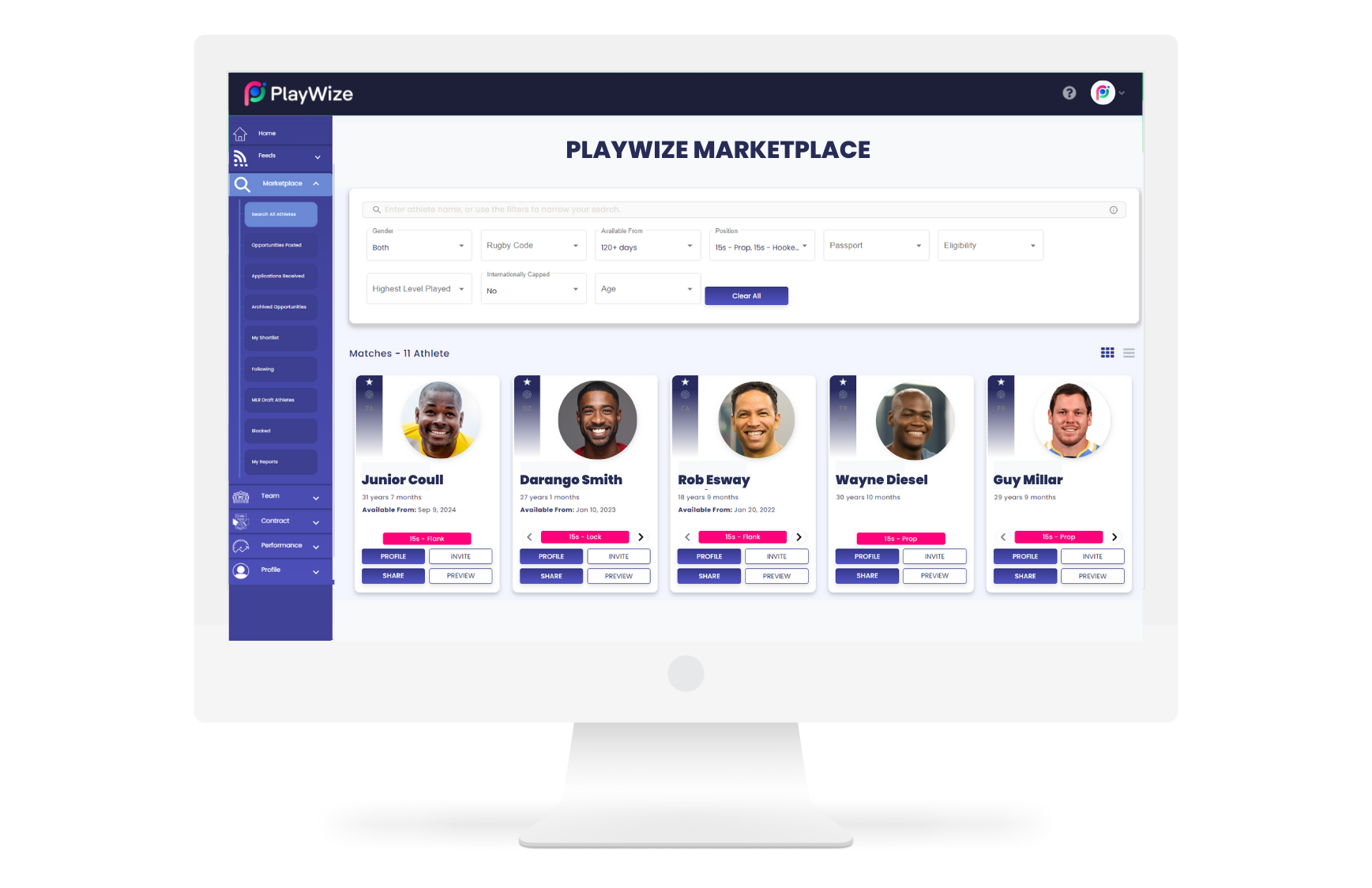 Simple scouting, globally 
Once teams, brands or universities have assessed the applications, they can select and contact their favorite athlete to propose a match! Our method allows for all athletes to be seen and heard.
Brand benefits for all
Is your brand a crowd favourite in the sporting industry? Does your brand require influencer marketing? We give your brand access to the best in the business. Brands can market directly to authentic sporting talent and top level teams, and all players get access to brand benefits.
You'll be in good company
Join some of the best in the business. Athletes, Teams, Academies, Universities and Schools can now make a profile for free.
Join Our Newsletter
Subscribe to our newsletter to receive PlayWize and sporting industry news updates.