Play smarter, not harder
Teams can access a global network of talent and find their next star Athlete. Save time, money and hassle with PlayWize.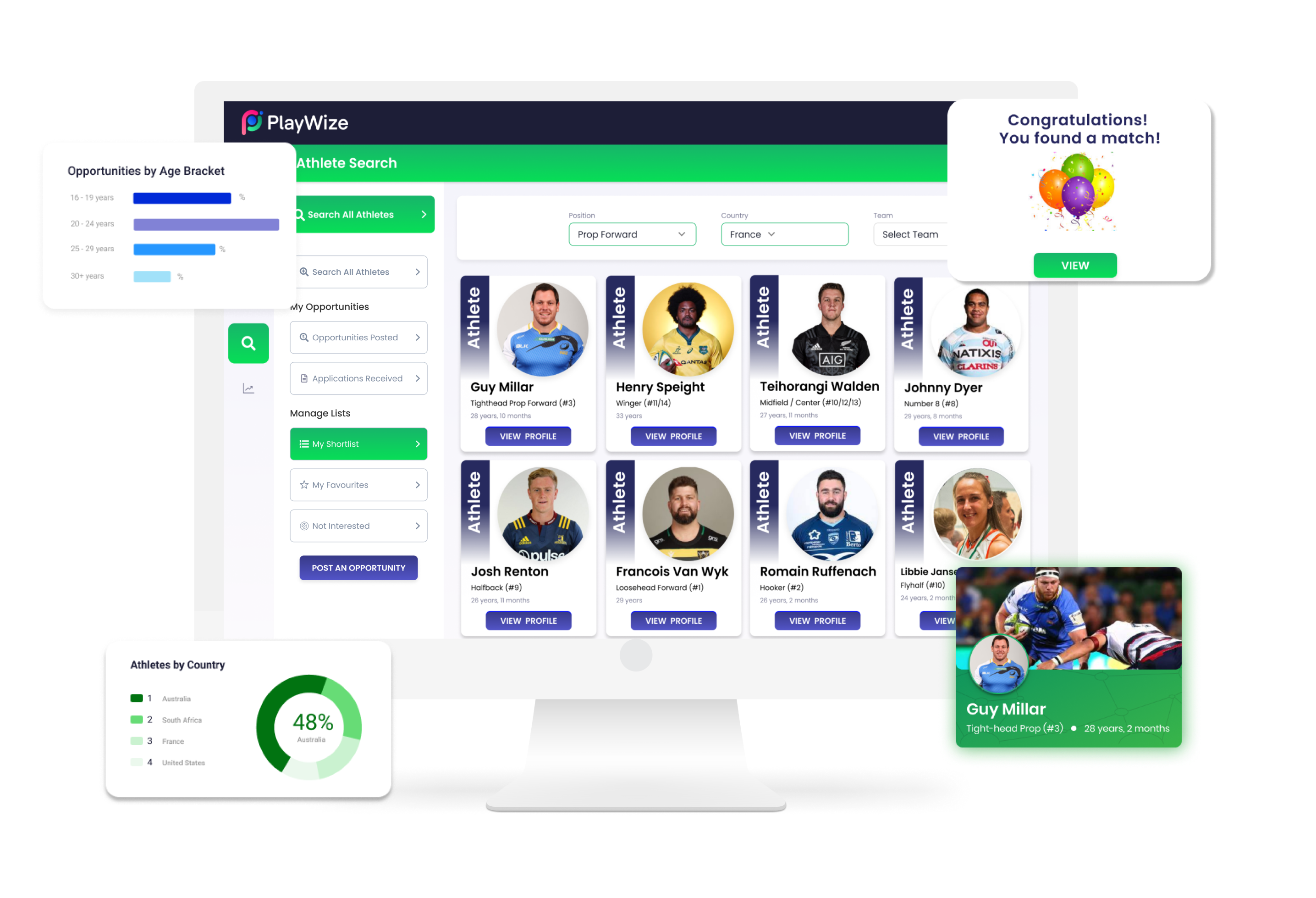 Sporting Teams
Whether you're a professional or non-professional Team, you can join PlayWize for free and start searching our marketplace for talent!
Schools & Uni's
Schools and University teams can join PlayWize and post sporting or educational opportunities to our marketplace.
Academies
Sporting Academies can scout for talent and offer sporting and athletic development opportunities in our marketplace.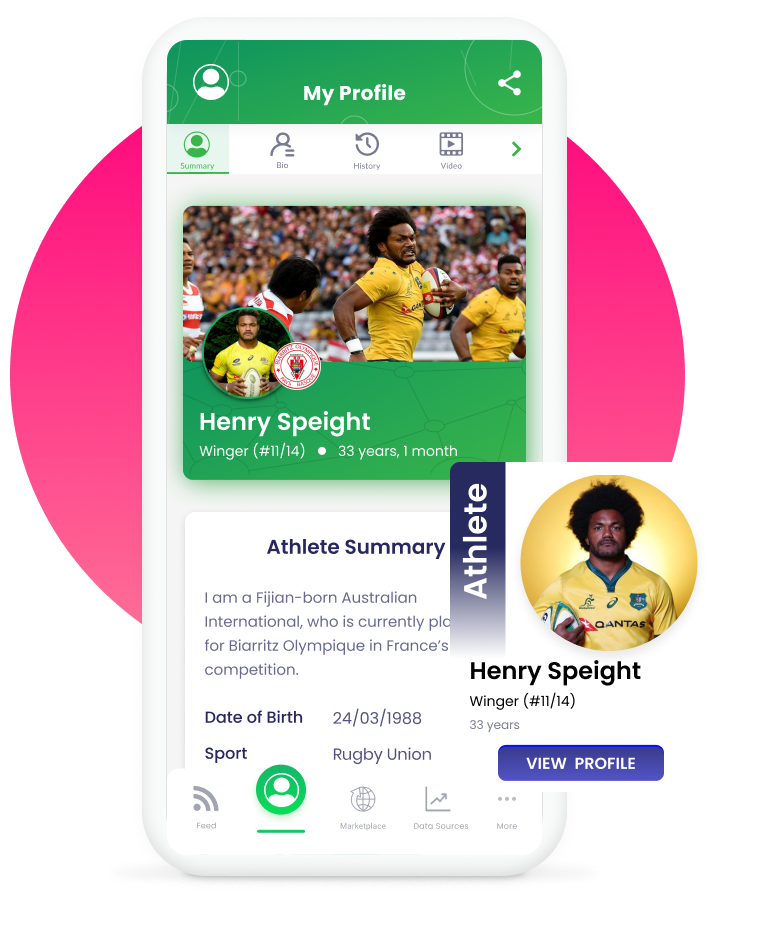 Recruitment made easy
Unlike the old school process of spending countless hours researching and on the phone searching for new talent, PlayWize brings the talent to you. Simply put an opportunity in the marketplace, and those that match your criteria will pop up! It's efficient recruitment, for free!
Brand benefits for the whole team
Does your Team need a new kit sponsor? Do you have Athletes who need new boots? By joining PlayWize, Athletes and Teams will get access to discounts from some of the best industry brands.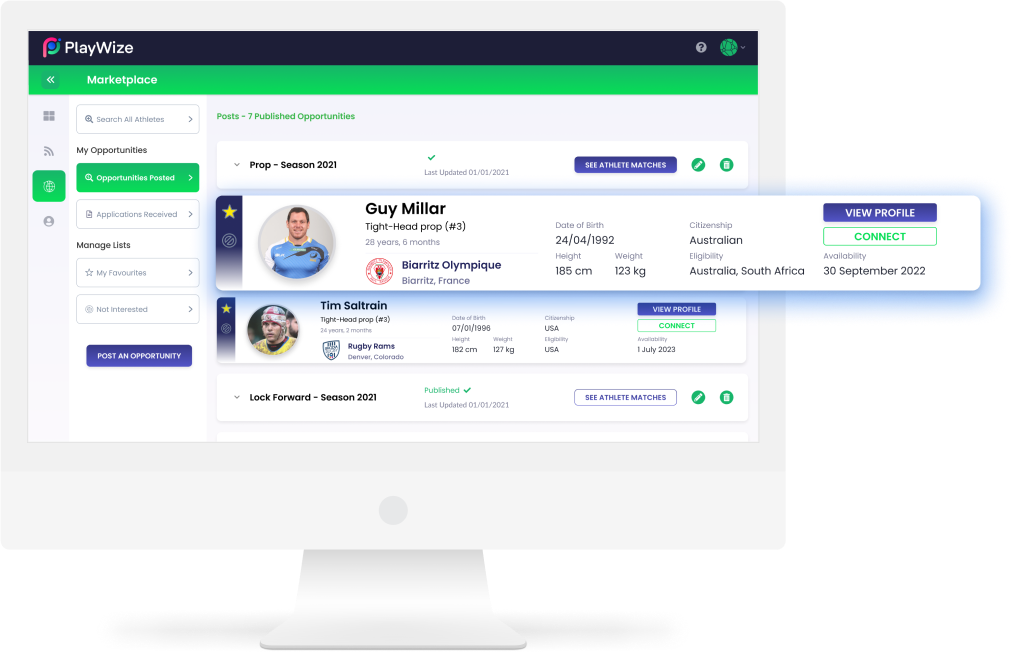 The Smart Team Process
PlayWize aims to take sport to the 21st century and we are starting with recruitment! Forget spreadsheets and paperwork. The process for finding your next star Athlete is all done via our digital platform!
Create
Teams can create a profile for free and increase their digital exposure!
Post
Teams can post vacant opportunities, into our global sporting marketplace.
Search
Teams can search through our marketplace of Athletes, for those that meet their criteria.
Match
Athletes can apply for the posted opportunities, & Teams can then select the best match!
Join Our Newsletter
Subscribe to our newsletter to receive PlayWize and sporting industry news updates.