(Vancouver, 16 November 2021)
South African Rugby powerhouse, The Sharks, have officially joined forces with PlayWize, a sporting marketplace app allowing Athletes to make smart moves by finding sporting, educational and brand opportunities.

The Sharks, who were one of the top South African sides in Super Rugby, will look to continue that trend as they begin their new venture into the Northern Hemisphere in The United Rugby Championship. Through their exceptional grassroots development programs, The Sharks have played a major part in producing some of South Africa's rugby royalty, such as Francois Steyn, Patrick Lambie, Beast Mtawarira & Pieter-Steph du Toit while they have unearthed talents such as Phendulani Buthelezi, Sbu Nkosi and Curwin Bosch in recent times, who were all Sharks Academy members.

PlayWize, which launched in 2021, aims to empower athletes, teams, agents and brands by levelling the playing field and connecting the sporting ecosystem in one safe, secure and transparent environment.

The Sharks Academy is a world-class rugby program, which focuses on combining sporting development and training with education. All players in the academy have access to higher education, medical services, world-class coaching, training and more. With an array of educational opportunities, each academy member has all the tools they need to be their best both on and off the field.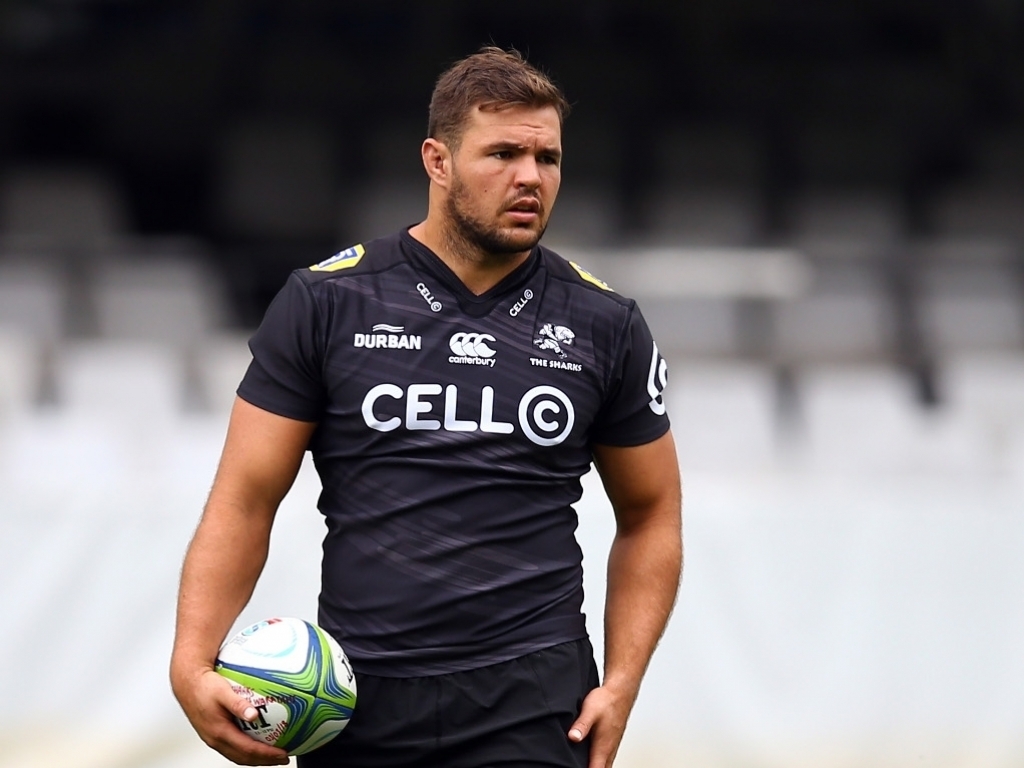 "When chasing the dream to be a professional rugby player, you need to have a plan B and that would be to have a diploma or degree. Not many academies offer that in South Africa. At The Sharks Academy, you have rugby-focused training and mentoring, advice on how to deal with mental aspects of the game too. I received media training and advice on how to be a professional athlete. Academically they give you a platform to study and put an emphasis on furthering your education as well as your rugby career and skills. The Sharks Academy was a vital step in my career and helped form me into the player I am today."

FRANCO MARAIS – Ex Shark Academy Student and Cell C Sharks Player.

The Sharks Academy will use PlayWize to increase its digital efficiency and provide development opportunities for both male and female rugby players.

"Our vision at PlayWize is to see all young athletes having equal opportunity and getting the most out of their sport. That vision is completely aligned with that of The Sharks who are leading the way in giving back to the community and ensuring athletes have the ability to enjoy their sport but also prepare for life off the field," said Gary Boddington, CEO at PlayWize.
By using PlayWize, The Sharks Academy will avoid being inundated with extra administrative work, and be able to review all academy applications from talented athletes, in one simple and efficient place. PlayWize allows athletes to create a comprehensive profile, which includes their bio, playing history, highlights videos, social media, stats, agent details and more. This allows athletes to search and apply for playing, educational and brand opportunities online.
The Sharks Academy is very excited to be partnering with PlayWize. PlayWize is a great new technology that The Academy will be making use of to showcase what The Academy has to offer, as well as highlight what opportunities are available. The Sharks Academy is a sub-brand of The Sharks that offers world class training with top and professional coaches, in a safe and secure environment, whilst providing a balanced sport and academic offering. It is important for us to look at the holistic development of a student that paves the way for life after rugby. We are confident that our partnership with PlayWize, this is something will be able to achieve"

MIKE HORAK – HIGH PERFORMANCE AND RECRUITMENT MANAGER
Top young rugby players who are passionate about rugby and are interested in pursuing a career in the sport can now apply for the Sharks Academy opportunities by joining PlayWize and creating their athlete profile for free.