(Los Angeles, August 5th, 2021)
Premier Rugby Sevens (PR7s), the new sports league featuring the top U.S. Olympic rugby sevens athletes, today announced their partnership with PlayWize, a Sporting Marketplace App allowing Athletes to make smart moves by finding sporting, educational and brand opportunities. PR7s is the first league of its kind in the USA, with both Men's and Women's teams, with a focus on pay equality for all, entertainment and accessibility for all fans.
Scheduled to host their Inaugural Championship in Memphis on Oct. 9, the new league has partnered with PlayWize to increase their visibility in the sporting marketplace and to help them find talented athletes from around the world. Launched in 2021, PlayWize aims to maximize recruitment efficiency by creating a simple and transparent process, enhancing athlete empowerment and increasing the connectivity for brands, agents, athletes and teams. 
"Sevens is a fast-paced and dynamic game requiring skill, speed, power, and precision," said Mike Tolkin, General Manager at PR7's. "It's an incredibly entertaining game to watch, and PR7s wants to showcase the immense talent and athleticism of our athletes throughout North America. The U.S. team has enjoyed great success on the world stage and PR7s is a great opportunity to continue to grow that talent pool. Starting with many stars that played in the Olympics, we are looking to fill our rosters with incredible athletes who will provide a thrilling experience for our fans."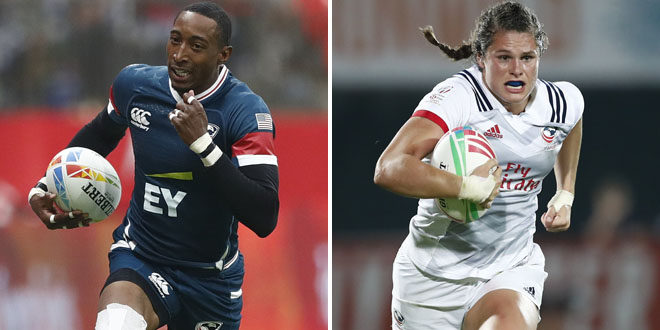 PR7s' initial player signings include stars from both the Men's and Women's U.S. Olympic Rugby Sevens Teams, including Perry Baker, Danny Barrett, Abby Gustaitis, Carlin Isles, Alev Kelter, Ilona Maher, Folau Niua, Naya Tapper, Stephen Tomasin, and Kevon Williams.
By using PlayWize, PR7s will avoid being inundated with extra administrative work, and be able to review all applications in one, simple and efficient place. PlayWize allows athletes to create a comprehensive profile, including their bio, playing history, highlights videos, social media, stats, agent details and more, and allows Athletes to apply for opportunities.
"We're recruiting elite athletes from both the rugby community and crossover athletes from other sports. Playwize will make it easy for male and female athletes from across North America to put themselves on our radar and be scouted for the PR7's league," said Tolkin.
Athletes from around the world can now apply for the PR7's opportunities by joining PlayWize and creating their athlete profile for free.
The PR7s Inaugural Championship will take place in Memphis on Oct. 9 and will be available via FOX Sports. To learn more about Premier Rugby Sevens, go to www.PRSevens.com. If you are interested in trying out to join PR7s, go to https://prsevens.com/player-recruitment/.